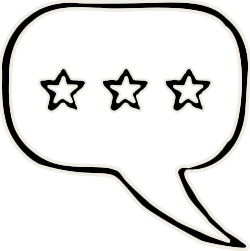 Just a quick note to say that I really, really enjoy the cam you have in your store. Estes Park is a home away from home that I wish could be my real home - we are a second generation vacationer of Estes. My dad's family ran a candy store there every summer when he was growing up in the 30s and 40s. Anyway, thanks for giving me something to enjoy with my eyes even though the rest of my senses can't be there all of the time!
- Joe W
Estes Park has several shops, however we were taken to this shop by our grandmother who has been coming to this location since it opened.
-Veronica V, Irvine, CA
This shop has the BEST taffy! It is not too sticky or sweet, it just melts in your mouth. We get to travel to Colorado only once a year, and this is a must stop.The Texas Pecan Taffy is to die for! I have to bring back extra to share with friends.
MK Cook
Read some unsolicited testimonials about our taffy & store:
As I drove back from dinner tonight and saw the restored sign on The Taffy Shop - I nearly jumped from the car! Thank you, thank you for making that location come back to life. - Don P, Estes Park
(The Taffy Shop) has always been a required stop while in Estes. The prices and atmosphere are great! We planned on bringing taffy home as gifts to our friends, but the taffy did last long enough! -Clarksville, TN
The Denver post listed The Taffy Shop as #1 in this article about Colorado candy stores. They wrote "When Estes Park tourists aren't snapping creepy black-and-white photographs of the Stanley Hotel, they mingle with the locals in The Taffy Shop, a long-revered mainstay on the town's walking tour."
The store has been in business almost 80 years. That tells you volumes~ I bought five bags of taffy the first day for friends, went back the second day and bought three more bags. Just ordered the Family Box size online, the day I arrived home after being there! Must have more! - Louisville, KY
We have been going to this shop for 19 years. It is definitely the best in town. It is weird to me how similar the new taffy place tried to be to The Taffy Shop. The Taffy Shop is way better. Better flavor and texture.
-S. Lucas
The Hungarian Housewife completed a blog post about Things She Loves and she said: "there is no better salt water taffy on Earth that that which comes from The Taffy Shop in Estes Park, Colorado"
A place MUST be fantastic if you still remember it years and years later. I originally visited The Taffy Shop about five years ago on a trip to Colorado. I remember watching the taffy puller and being mesmerized by the stretching, condensing, stretching, condensing movements and wanting to stand and watch forever. Well, that is until I tried some. Then all I wanted to do was stand around and eat the stuff forever.

Let me explain myself further--I don't eat sweets. Seriously. Halloween and Valentine's Day tend to be a waste of time for me since all you can ever find are sweets and I tend to be a salt lovin' kinda gal. I was pretty skeptical when my companions told me that it was that good. And it was. Really.

So last week, we had a client come in who lives in Colorado now and he brought us some of this heavenly stuff. I immediately recognized the name and pounced on the stuff to the amazement of my co-workers. I think they were in so much shock that I was actually eating sweets that I got more than my share from the box.

They make great gifts, can sit in your office for clients, or just be stashed away in your pantry if you don't feel like sharing. Years later, it still makes me want to go back to Estes Park just for the yummies.
-Cory O, Houston, TX
This old fashioned shop is wonderful. It's a perfect fit for the old-fashioned and independent spirit of downtown Estes Park. As you walk in front of this little shop, you can see the taffy being stretched by machine right in the window. The woman behind the counter uses an old fashion scale with weights to measure out your bag of taffy, which she isn't very particular about. On top of the wonderful ambiance, the taffy in this shop is addictive. There are a few flavors available, but they are all great. My wife had little interest in going in this shop, as she normally doesn't enjoy taffy. Half a bag into the taffy from this shop, I think her opinion has changed.
-Google review
This is the Original Taffy shop. It is under new ownership that I understand is absolutely committed to preserving every aspect of the quality of the taffy which is the best on earth!
-S. Thompson (July 2014)
All website content © Copyright 2021 Original Taffy Shop, Inc
The Taffy Shop® Located at 121 West Elkhorn Ave Estes Park, Co (970) 586-4548