Share your story about The Taffy Shop®
To preserve the legacy of The Taffy Shop®, we're collecting stories from customers and families about this piece of Estes Park history. We'll be sharing what makes The Taffy Shop®, an Estes Park Tradition® by way of stories that you submit.

Whether you discovered our store last weekend, or have been coming here since your great grandmother let you watch our shiny silver taffy puller from the sidewalk as a child - we want to hear your story.
Please take a few moments to submit your fondest memories, and we'll include them in our collection. We will periodically select a story from those submitted to highlight in our newsletter or on Facebook (and send the submitter a box of taffy for being selected, if you include your mailing address with the submission).
Keep in mind that all submissions become the property of The Taffy Shop™, and may be used to tell the story of our store without any further compensation- other than the pride and fame of being a part of Estes Park history. Stories may be any length. We won't share your contact information with anyone else, ever.
Thanks! We can't wait to hear from you.
Read some
of the
submitted
stories
below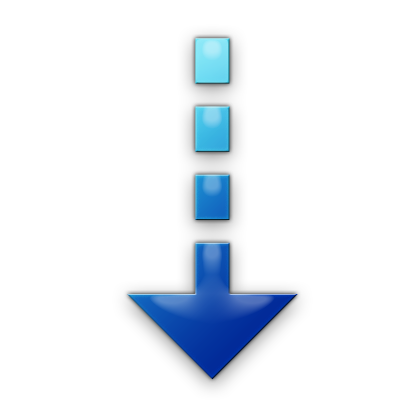 Read family traditions others have shared...
All website content © Copyright 2023 Original Taffy Shop, Inc
The Taffy Shop® Located at 121 West Elkhorn Ave Estes Park, Co (970) 586-4548
My story, like so many others, begins with a childhood visit to the Taffy Shop in 1963. Thus began a life long love of this amazing candy. I've only visited one other time, but for many years, friends who camped in Estes Park brought me some. Now, my husband treats me to a box once or twice a year…and when he accidentally ordered from another "Taffy Shop", he learned quickly that was a huge mistake. I've tried lots of salt water taffy across the country, but nothing but yours will do! Thanks for keeping this gem of a shop in operation all these years.
-- Sue K
The Taffy Shop holds a special place in my heart as this was the one store my grandfather always had to shop at when he visited. His mother used to make taffy by hand in Iowa when he was growing and my father also remembers watching her pull taffy for hours. The Taffy Shop is the only place he had found that had taffy like his mother's. When he would come to visit that was the one place he always took me. We would then go through the box and try all the different flavors. He always gave me the black licorice since that was my favorite. My grandfather has been gone for many years, but I still stop and pick up taffy whenever I'm in Estes. It is the best taffy around and always reminds me of time with him.
-- Alicia S.
My family's usual vacation involved a trip from Yuma (Eastern Colorado) to Estes Park to stay in a rental cabin for a few days. Every trip involved a visit to the taffy shop and the caramel corn shop for caramel corn and Merlino's cherry juice. So pleased to see the taffy shop is still in business and has the pullers in the window.
--Ron B.
Back in the day, my dad and mother would take two week vacations (remember when families could take two week vacations). My dad's bachelor brother, mother, father, sisters, nieces, nephews would pack into two vehicles and head out to discover America via the great American Road. In the 50's on a western trip they discovered Estes Park. After that most trips through the years seemed to include at least a short stay in EP. In the early 60's my aunt and her daughter, Lavona and Thana, happened to be along with the family, and were so enthralled with EP, that they made the decision that they were going to move to Estes Park. Once there, my aunt needed a job, so she talked to a local business man by the name of Lowell and was hired by the gentleman. After working for Mr Slack for awhile, they began dating and eventually became Mr. And Mrs. Slack. When I was growing up in the 60 and 70's it was always a thrill to vacation in EP and to visit my aunt and uncle at the Taffy Shop. My uncle would pull a strand of fresh taffy off the puller and give it to my sister, brother and myself to enjoy. Smelling the taffy cooking, and watching the wrapping machine in the front of the store was always a thrill. I am so happy at your family continuing the Taffy Shop Tradition. I know my Aunt Lavona found the best family to carry on the legacy that is The Taffy Shop. There is no taffy anywhere that can compare. Congratulations on 82 years of greatness.

-- Nolan G
I discovered the Taffy Shop as a little girl and will never be the same! My grandparents sponsored a cabin at the YMCA of the Rockies many years ago and started bringing their daughters to Estes Park every summer. My parents continued the tradition before and after my sister and I came along. As we would drive into town, we would shout for joy when we glimpsed the familiar mechanical arms turning the fresh taffy. We never returned home to the Midwest without a few boxes of assorted taffy and one for our family as well. My husband and I married in 1999 and honeymooned in Estes Park, of course. We continue to visit the Taffy Shop, now with our own daughters. One of the highlights of each trip is picking out our favorite flavors (mine is Texas pecan). We hope to continue our tradition of the Taffy Shop treats for many generations to come.
-Allison B
My family started going to Estes Park in the late 1950s, and The Taffy Shop was always on the itinerary. As a young child I loved watching through the window as the taffy was stretched by that fascinating machine! Our cousins from Nebraska would make the trek to Estes and enjoy the same experience. I enjoyed the Texas Pecan taffy, however, my mom and oldest sister especially enjoyed the licorice.
As generations are added to our families, we continue to enjoy the multiple flavors of mouth-watering taffy from The Taffy Shop!
- Suzy C
I started going to Estes as a child in the late 60s into the mid 70s when we moved to Montana. I have missed the freshness of your taffy. As a child I could not wait to get to Estes on vacation so I could go and watch taffy being pulled.
I hope to be able to take my son to have your taffy. If money allows. You do have the best.
- Jeff D
As a young child in the mid to late 1950's, our family used to travel from KS to my Great Aunt's cabin in Glen Haven. I remember coming to Estes Park, but the only stores I remembered were the The Taffy Shop and Rock Shop (because they sold the taffy after hours, so we never missed out).
I remember standing in front of the store with my Grandma, often being lifted up by my mom or dad, watching with fascination the taffy puller for what I'm sure to my parents seemed like hours. They would walk down the street and call for me as I was mesmerized by this machine.
I remember my Grandma bought me my first piece of taffy; which I'm pretty sure was Texas Pecan (still my favorite). I was so excited when we decided to try to make taffy (I was probably 6 or 8 by then) because we hadn't been to Estes Park for a while and I was so ready for some taffy. I was truly disappointed. Even then I knew there was something different about The Taffy Shop taffy. It was many years before returning to Estes Park. As we traveled around the country (I was fortunate that my parents were explorers who wanted us to experience the United States), we would purchase "salt water taffy" in packages--not boxes. I couldn't eat more than one piece...it was hard and didn't taste right. I became discouraged in my adult years searching for The Taffy Shop, since I couldn't remember "where" it was; but certainly remembered the experience. In the 1980's some dear friends of ours moved to Loveland. We came for a visit and took a drive to Estes Park.
As we drove down the main street, I saw The Taffy Shop and told my husband, "Pull over and slow down", while bouncing in my seat with excitement...which I then proceeded to "jump" from the vehicle to go make my long awaited purchase and enjoy this taste I had remembered from over 30 years prior.
It is now a tradition of my Grandchildren; whenever we come up to Estes Park (since we now live in Loveland) we MUST come to The Taffy Shop. So excited for the lights to now be on; as this is the way I remembered it as a child. I am still mesmerized by the same taffy puller that I was as a child (guess some things never--thankfully, change). The great iron work in the front of the store stands out and makes the shop special in it's appearance as well. I love the 'old' flavors of taffy best; with Texas Pecan being my favorite.
There is NO other taffy in America like The Taffy Shop taffy...I should know, because I'm pretty sure I've tried them all!
- Katherine
Being from Colorado, I had been in most of the shops of Estes numerous times. However, I never really stopped to buy anything in this particular store. In August of this year, the most important person in my life brought me to the store and told me I had to try some, but it couldn't be from anywhere else. I tried the salted caramel with sea salt, and I instantly fell in love with the taffy, as much as I was with the boy who brought me into the shop ️
It will forever be my favorite place in Estes and I can't wait to return in December for some more!
- Bailey
I began coming to The Taffy Shop with my parents, sister and brother in the 1940s. We came to Colorado once a year to visit relatives in Ft Morgan and always made the journey from there to spend time in one of our favorite places and stop at our "must go to" place for taffy. These trips continued through the '50s. Over the years since, the trips came to include my husband and children. My oldest daughter and I began several trips a year together in the '90s. No trip was complete until we had our quota of taffy to take home with us. Sometimes we got our supply from the Ore CartShop when The Taffy Shop wasn't open. We always took enough boxes for each family member and for my work also as several people originally came from Colorado and were faithful customers of The Taffy Shop. I am always amazed at the new flavors, especially the sea salt taffy. I think it has become my favorite for now. It will be time for more taffy in a few weeks as some of the family always comes for the parade at Thanksgiving. My youngest daughter's family, to include her 4 children's families will be there for the first time this year. Can't wait to bring them in person to your shop for their taffy this year.
- Maggie
We are both native Colorado kids, even though we are both in our 70's now and live in California. My wife was raised in the resort of Lily Lake. I was raised in the plains of Colorado and spent most of my summers in Estes Park. We later had a cabin below Prospect Mountain. Our most favorite place to go on a several times a week journey was to the Taffy Shop to get a big box of taffy to enjoy while sitting around the fireplace of an evening. The candy was the only kind we ever had in the cabin and was shared by all the families that visited with us. To this day we dream of going back to Estes to return to a place that takes us back to a wonderful time in our lives. Sadly, we are of an age where travel is not so easy and the fixed income is tight. The memories are vivid and lasting of the best place in all of Colorado .....The Taffy Shop in Estes Park. Thank you for staying true to your roots.
- Richard & Ellen L
I started going to the Original Taffy Shop in Estes Park at age 10 in 1950, and just last evening visited for the 66 year. Wow, the great changes that have been made in the past three years! The variety of flavors has increased, you can now pay by credit card and there is a standard price for shipping. But above all of that is the change in customer service - friendly service with smiles, longer hours and a real concern about those that visit this Historic part of Estes Park. Congratulation and keep up the good work! This IS the Original Estes Park Taffy Shop.....all others are just imitations that fall way short of the Tradition!
-Bill M
As a kid in the 60s, my family visited Estes Park a time or two on our way west, and fifty years later I rediscovered it for myself. It is my go-to destination when I need a vacation, my favorite home away from home, and I am glad that it is only a day's drive away. This modern town has managed to retain its vintage charm, and The Taffy Shop is integral to that. Whenever I am yearning for that cool, pine-scented air and those majestic mountains, a box of taffy is just what the doctor ordered to hold me over until I can get back there... which is never soon enough.
-- Tim H
My family vacationed in Estes Park every year starting in 1959. We lived in St. Louis, MO. and drove to Colorado every year for a two week vacation. Over 50 years later, I returned to Estes Park. I remember the Salt Water Taffy shop in Estes Park and was amazed to see the Taffy shop in the exact location as I remembered it. Same machines making and wrapping the taffy 50 years later. Amazing! Best taffy in the world! No other taffy comes close. I talked to the Mark the owner while he was feeding the wrapping machine and told him I came here as a child and had not been back since the early 60's. Such a nice man, I enjoyed the chat with Mark regarding the Taffy Shop and he caught me up on Estes Park. I visited Eagle Plume's trading post and the Stanley Hotel. They were very much the way I remembered them as well. Such a joy to return to my childhood vacation spot for a brief visit.
-- Rick H.
I was in Estes Park, CO. with my daughter and her family Dec. 16-21, 2016 during the huge snow storm. After venturing out with our 4 wheel drive SUV, we decided to check out downtown Estes Park. The prize of the day was our visit to The Taffy Shop. We were beyond thrilled to experience the delicious taffy at The Taffy Shop. It was by far the best salt water taffy we have ever had. Incredible!Our family talks about the taffy every time we are together saying.. "Don't you wish we could head to The Taffy Shop for a bag of taffy?" Thank you for allowing our family to come home with everlasting memories of your delicious taffy. I have since ordered online after being back in Austin, TX. so we can keep our pantry full of your delicious Taffy. We enjoyed a bowl of your taffy yesterday during the Super Bowl game. Sweet Memories Forever.
--B. Teague
My family and I used to go up to Estes EVERY Sunday together and play mini golf, shop and of course, grab some of the best salt water taffy around! So last year, when my friend made her way to CO for the first time ever, I of course had to share this adventure with her!! It is now one of her all time favorite memories of her trip to CO and she asks me to send some to her from time to time! I am so happy I was able to share a part of my childhood with her and introduce her to such a wonderful thing!! Thank you for being a part of those childhood memories, and helping me to make this memory with my friend from Kansas!!
- Nicole D
My family moved to Colorado in 1974 and moved to my grandma's horse farm. She had been showing at the Estes Park Arabian Horse Show (nearly always on the Fourth of July weekend) since nearly the beginning, and she showed in the first Arabian National Championships, which were also held in Estes Park in 1958. My grandma is the one who introduced me to the Taffy Shop, and every year at the show, I would beg her to take me to get some. She didn't like unhooking the trailer at the show, so if I couldn't convince her to do that I would beg her to find someone to take me, never letting up until she did. That little bag of taffy (or box if I had enough money!) was so precious to me! I would ration my precious taffy so it would last me the rest of the summer. I remember I was at a birthday party when I was a kid, and someone had brought taffy. I was so excited until I tasted it. "That's not taffy!" I said in a huff. It was the store-bought stuff, far inferior to the Taffy Shop's taffy! Once you taste the real stuff, nothing else will do! So glad you are still in business... may it always be so!! (Of course, now I'm an adult and have more money and more opportunities to buy taffy!) See you again soon!
-Trisha S
My dad was a single parent to my sister, brother & I. He had spent many summers & seasons in Estes Park, working at Bob & Tony's and attending camp at Camp St Malo. One of his favorite memories was hiking Longs Peak, but his favorite tradition was getting a box of taffy.
The first, and sometimes only thing we'd do in Estes Park, when he'd take us up from Denver, would be to get taffy. Towards the end of his life, he was on dialysis & wasn't working. He was pretty run down & tired, but several times a year, he'd still drive up to Estes Park to get taffy.
My brother, sister & I joked that he probably kept you all in business during non-peak times ;) He passed away in September 2010 at the age of 57, unfortunately. We miss him more than we could say, but having his favorite (and incidentally, our favorite) taffy shop still around provides us with many happy memories... almost like getting to go back in time with him to go visit The Taffy Shop!
- Emily T
I came to Estes Park for my aunt's wedding, and the trip was wonderful. My family and I were strolling along, looking at the shops and stores. Then, I see a taffy shop that reminded me of my childhood, so we went inside. The smell of the taffy brought back so many memories, and it filled my lungs with joy.
As I sampled some taffy, the flavor exploded in my mouth when I took the first bite, and I bought several boxes to take home. My experience at the taffy shop is a memory that I will never forget.
- Faith D
I have spent nearly 50 years going to the beach for vacation. The beaches were in New Jersey, Maryland, North Carolina and Virginia. One of the vacation highlights was on the last day, going to the taffy shop. Picking up a couple boxes of taffy to take home brought memories of the beach home. In May of 2015, my wife and I traveled to Colorado.
Who would have guessed the best salt water taffy in the country was 1800 miles from the ocean.
After spending a day sightseeing in Estes Park, we came upon The Taffy Shop. The store had some old machines making and packaging taffy, with different flavors. We purchased a box and returned to our RV. After dinner, we opened a bottle of Snowy Peaks wine and the box of taffy. WOW. This taffy is clearly the best we have ever had! We enjoyed a large part of the box that night. Before we left Estes Park we purchased another box, bringing memories of Colorado home to Virginia.
When I returned to work, I shared several pieces of taffy with my co-worker, Donna. She was amazed. This taffy is so good. Within a couple days, Donna had ordered two boxes of taffy, one for her and one for me. It has been a couple months and the time has come to order some more. Thank you.
-Bill H
We have been camping in Rocky Mtn. Natl. Park since 1980 and as far as I am concerned there is NO other place to purchase Taffy -- that is our special treat to bring home to family and friends -- everyone loves it. No matter how many stores in Estes sell Taffy there is NO OTHER shop to purchase taffy in but yours -- THANKS for all of these years of yummy taffy!!!
-Bev H
My son got married on 10/10/2015 at the Catholic Chapel on the Rock. My elderly mom and disabled 57 year old brother went to the wedding - they both have dentures so I didn't think they could eat taffy however I was wrong your taffy was so soft and wonderful this was not a problem!
-Cathy S
Estes Park is a favorite vacation spot for our family. Aside from going into Rocky Mountain National Park, shopping in downtown Estes Park is a favorite of all of our family. Stopping at THE TAFFY SHOP is always on the top of our list of things to do and during our stays, we usually end up going back more than just once. We make sure, not only to take some the that delicious taffy home for us to enjoy, but it is a popular item to take back to give those who couldn't travel with it. Now, even though we might not be there, I enjoy watching the webcam (with envy) at all of those able to go in and taste this yummy taffy for themselves. All I can say is if you go just once, YOU'RE HOOKED and you will also be making repeated trips to this shop that has the best taffy ever!
- Nancy S
Every time we went back to Nebraska to visit our daughters, we took Estes Park taffy. Our granddaughter, to this day at age 16 calls all other taffy pretend taffy. We will again take Estes Park taffy for Christmas.
- Ed O
We're always on the lookout for local places to shop. and THE Taffy Shop is one of our favorite places to shop/support. Family owned is VERY important to us, and we love this place and it's values and core reason for being! Always shop local, and always support LOCAL. The Taffy Shop is a PRIME example of this, and we spread the word everyday! While my wife prefers caramel, I love chocolate! A wonderful place to bring your family, and support theirs!
-John & Karen L
Growing up, when we would drive out to Denver to visit my grandparents, they'd always take us up to Estes Park to eat lunch in town and buy a box of taffy from The Taffy Shop. This was a special tradition because they used to take my dad and his brother out there as kids as a special treat. For the first time this past summer, my husband and I drove out with our kids to visit my grandparents. Because of health reasons, they weren't able to join us, but they encouraged us to drive up to Estes Park for lunch and to buy a big box of taffy from your shop. We came up to visit, took pictures for my grandparents and bought the biggest box of taffy we could. My kids gobbled it right up. It was such a wonderful experience and so special to have the fourth generation coming to enjoy your taffy.
-Kristi D
My daughter in law was visiting Estes Park and found her way into your store. She loves your Texas pecan taffy. She moved to MI she didn't know you would ship. One day I found out that you did ship so I sent her a big box of Taffy for her birthday she and kids loved it!! (I am her mother in law). I plan to send her another one at Christmas.
-Hazel S