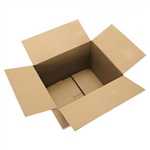 Thanks for your order!
Your transaction has been completed, and a receipt for your purchase has been emailed to you.
We generally ship orders within 1-2 weekdays depending on volume of orders, via USPS Priority Mail.
You'll receive tracking information once your Taffy is shipped.
If you'd like to send a box of Taffy to another address, CLICK HERE.